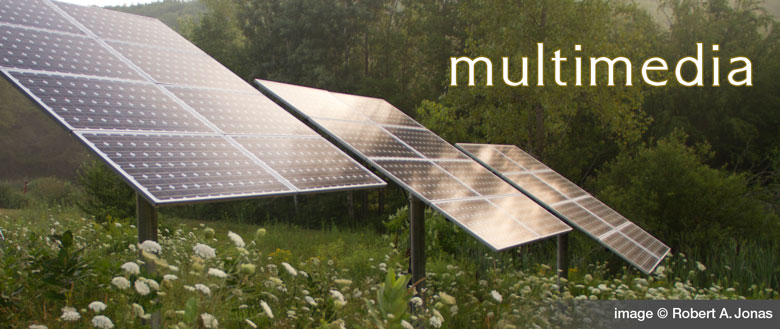 One of four short video meditations on prayer and spirituality, videotaped and edited by Dr. Robert A. Jonas in the spring of 2013.
---
On September 28, 2012, 350.org Action Fund delivered to Mitt Romney's campaign headquarters in Boston 52,000+ signatures on a climate letter asking Mr. Romney to clarify his policy on climate change. Margaret Bullitt-Jonas and Bill McKibben spoke at the rally.
---
"Why We Are Here," opening comments at the inaugural Climate Action Now conference, Amherst, MA, September 9, 2012:

---
Bill McKibben's lecture, "Jail Notes: The Fight for the Planet Starts To Quicken," was held at Johnson Chapel, Amherst College, on September 7, 2012, to an overflow crowd. Margaret provided introductory remarks.
---
Rev. Dr. Margaret Bullitt-Jonas, preaching at Grace St. Paul's Episcopal Church,
Tucson, Arizona, on June 10, 2012: "Collision, Confrontation, and Climate Change"
---