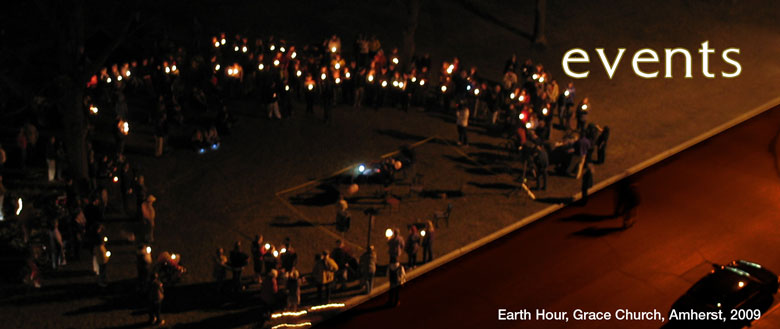 October 6, 2020
9:45-12 Noon
online
Clergy Day: Episcopal Diocese of Massachusetts Margaret will lead a morning workshop entitled,"Building Emotional and Spiritual Resilience in a Time of Intersecting Social and Ecological Challenges"  In the face of converging social and ecological crises, how do we ourselves maintain courage and hope? What spiritual practices and perspectives sustain us as we struggle to protect the web of life and to create a more just society?  Through a mix of presentations and small group conversations, this morning workshop will explore a framework for the heart to help us become compassionate, prophetic leaders who are willing and able to take up the mantle of moral leadership that this decisive moment in history requires.
Margaret will lead the annual two-day
Campbell Preaching Workshop
of the
United Theological College
(UTC) in Montreal, Quebec, in a program entitled
"Preaching Gospel Hope in a Time of Climate Crisis."
Climate change is called the moral challenge of our time, yet many preachers avoid discussing it. Through a mix of presentations, small group conversation, and whole group discussion, we will discuss the spiritual/moral imperative to preach about climate change, identify obstacles to climate preaching, share the latest research on how to communicate about climate, discuss theological keystones, consider the links between climate, poverty, race, and other justice issues, and receive theological and homiletic resources.
This two-day workshop will be held online and is open to all preachers
seeking inspiration and support in delivering Gospel-centered sermons that address the climate crisis.  Cost: $125.  Registration deadline is October 9.
Register by email (admin@utc.ca) or register online here.
For additional information, or if you need assistance registering, please contact Caroline Leamon: admin@utc.ca; phone: 514-849-2042, ext. 200
Download a flyer here.  
October 23, 2020
to October 24, 2020
Conference Margaret will be the keynote speaker for the online conference, "Earth-hearted Hope," sponsored by Center for Religion and Environment and by Sewanee: The University of the South. Details to follow.