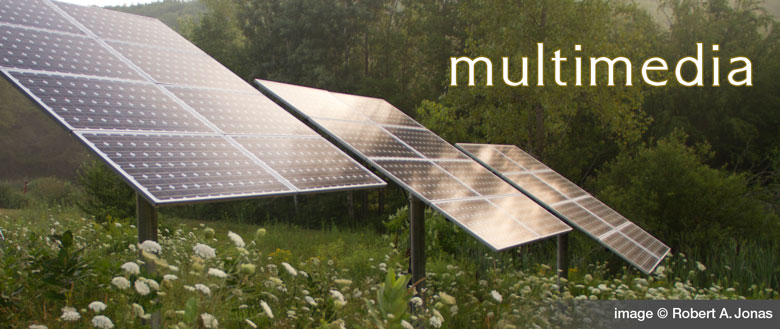 God So Loved The World: A Christian Call for Climate Action
"God So Loved The World" is a slideshow intended to inspire Christians to connect their faith with the urgent need to tackle global warming. It is available free of charge and lasts about 25 minutes.
"God So Loved The World" was co-produced by the Rev. Dr. Margaret Bullitt-Jonas, Dr. Robert A. Jonas, and The Canary Project, an organization that produces art and media to deepen public understanding of human-induced climate change and to energize commitment to solutions.
The slideshow is available as a Power Point or pdf, with a written script that should be read aloud as the slides are shown. The slideshow is particularly directed to the Episcopal Church in New England, but we hope that its message will speak to Christians of other denominations and in other places.
---
Margaret leads a Christian ceremony of repentance for the Doctrine of Discovery, which is then burned and buried under a pine tree, as part of an Iroquois Peace Tree ceremony. The ceremony took place on October 7, 2017, at Agape Community in Hardwick, MA, where Chief Arvol Looking Horse, Beatrice Menase Kwe Jackson, and other Native American leaders and elders gathered with hundreds of people for "Listening to Native Voices: Standing Rock is Everywhere."
---
National Religious Coalition on Creation Care (NRCCC) recognizes the work and spiritual vision of Rev. Dr. Margaret Bullitt-Jonas by giving her the 2016 Steward of God's Creation award, on Sept. 12, 2016, in Washington D.C. After introductions by Connie Hanson, Rev. Tom Carr, and Rabbi Fred Scherlinder Dobb, Margaret describes her three-part "framework of the heart" for spiritual resilience in a time of climate crisis.
---
Margaret is one of the speakers in a video produced for Harvard Heat Week, a series of rallies, vigils, and round-the-clock sit-ins in April 2015 to push Harvard to divest from fossil fuels
---
Interviewed in 2015 by KC Golden, interim chair of the 350.org board, Margaret speaks about how to maintain hope in the midst of the climate crisis.
---
The Rev. Dr. Margaret Bullitt-Jonas preaches on 3-23-2014 at St. Mark's Episcopal Church in East Longmeadow, MA.
---