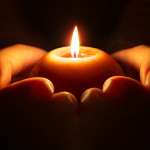 Sometimes I am perfectly capable of scanning large swathes of bad news with aplomb, keeping my feelings at bay. I know how to brace myself before I open the morning paper, turn on the TV, or scan the news online. OK, world, I'm ready! Bring it on! Give me the latest list of apocalyptic woes! I can take it! I can handle it without blinking an eye!
But then comes a story about one small bird.
Researchers have confirmed the first death from...