July 2, 2020
This is the fifth in a series of six sermons on the theme "Faith for the Earth," delivered by the Rev. Dr. Margaret Bullitt-Jonas as chaplain for the first week of the inaugural session of
CHQ Assembly
, the new online summer program of
Chautauqua Institution
in NY.
John 1:35-39a
Faith for the Earth: What are we longing for?
What do you long for most?
What is most precious to you?
What do you want more than anything else? 
To some Christians these may be surprising questions, since many of us associate our faith with self-denial rather than desire. But when two disciples of John the Baptist are curious about Jesus and start to follow him, Jesus doesn't turn around and deliver a lecture or a teaching; he doesn't give advice or moral counsel.  Instead, he asks a question – an essential and revealing question: What are you looking for?  What do you seek?  What do you really want?
This is a piercing question, especially for all of us who live in an addictive society that is quick to tell us what we want.  You've probably noticed that if we don't know what we truly want, our desires are likely to get hijacked by what the culture around us tells us to want.  I remember driving one day and seeing an advertisement on the back of a truck up ahead.  I could just make out the headline, which declared in big letters, "What you are looking for."  I took the bait. I said to myself: Alright, what do you think I'm looking for?  I drove a little faster and pulled up behind the truck, and there it was: a picture of a woman lounging comfortably with a cigarette between her lips.  A cigarette was what I must be looking for.  And, if not a cigarette, how about a car or the latest gadget or the newest fashion or the up-to-the-minute app?  Whatever you're looking for, we've got it.  We'll sell it to you.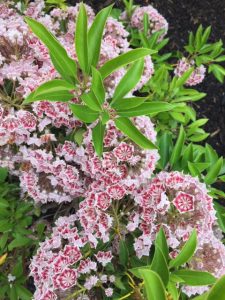 The purpose of advertising is not just to sell a particular product but to create a climate of craving, so that we devote our best energies to buying and selling, to the endless process of acquiring, discarding, updating, and accumulating.  Of course, there are material things that we need to survive and thrive, but we live in a throwaway culture that is based on the perpetual expansion of markets, the boundless consumption of resources, and the relentless burning of fossil fuels. No wonder Earth is groaning beneath the burden of human wants – while human need grows exponentially.
What are we longing for?  What do we seek?  What do we really want? These questions require honest self-examination. You could say that they come with a shovel, because when we're fired up by questions like these, we carry out an archaeology of our motives and desires and dig down deep to discover the bedrock of what we truly want.  What truly will make us happy?  What truly will fulfill our restless cravings and set our hearts at rest?  After we have sorted through our lesser wants, what we may discover is that deep down what we want is to be fully alive.  Deep down we want to love and to be loved, to know and to be known, and to draw close to the holy Source of love.  Deep down we want our lives to be about something much larger than ourselves and our endless, insatiable striving and self-promotion. We want our lives to have a creative purpose and meaning, and we want to be a blessing to other people.
Knowing and claiming our heart's desire is like having a compass in our pocket.  It is like having the North Star overhead, to guide our way.  When we know our heart's desire, in every moment we have a dependable indicator that helps point the way to wise action and loving speech.  Moment to moment, in everything we do, in every situation we encounter, we can ask ourselves: How do I meet this situation in a way that taps my creativity and resonates with my deepest desire and highest purpose?  What can I say in this moment, what can I do in this moment that will let that deep intention be more fully expressed?  The more completely our lives align with what we value most, the more inner peace and stability we will feel, no matter what our outer circumstances may be. I assure you, when you are lit with creativity, curiosity, compassion and love, you will light up other people's lives!
As I speak these words, we are hurtling toward a future in which all of us will live on a harsher, hotter, and more turbulent planet than the one into which we were born. As Bill McKibben succinctly puts it, "Our old familiar globe is suddenly melting, drying, acidifying, flooding, and burning in ways that no human has ever seen… We've undermined the basic physical stability of this planet."
1
  Already we are experiencing massive droughts and floods, extreme storms and wildfires, and millions of people are already on the move, looking for a safer place to raise their families. A warming climate is the perfect breeding ground for the spread of tropical diseases and pandemics.  And because climate change is a so-called "threat multiplier," we can expect an increasing push toward conflict and war as regions and nations struggle over scarce resources.
How do we prepare for adversity?  Here's one answer: We find out what we really value, what we really long for, and what kind of world we want to create.  We find our moral compass, our own North Star, and we set our course accordingly.  We join hands with other people who want to cast their lot with love and justice and compassion.
One of the people we interviewed for our book,
Rooted and Rising
, was
Rev. Lennox Yearwood, Jr
.  He's the President and CEO of Hip Hop Caucus, which is a national, nonprofit, nonpartisan organization that engages young people and communities of color in the political process and that has registered tens of thousands of young voters to the polls.  Rev Yearwood is giving his life to the struggle for racial, economic, and environmental justice.  Like so many other people, he is dedicated to a possibility that can seem impossibly out of reach.
I asked him where he turns for strength when he feels discouraged or overwhelmed, and here is part of his reply.  He said: "You have to believe in something outside yourself.  You have to find your anchor.  For me, it's God and Christianity, but you've got to find your own anchor.  If you don't, you will be blown away.  You can't do activism without an anchor.  You can't do activism without faith or some form of belief – maybe a belief in the future, or in children.  It's great if you have a faith tradition, because there are pieces there that you can hold on to, such as a sacred text, poetry, music – all kinds of things that can inspire you.  But you need to have something."
2
He went on to say, "I'm anchored.  I'm anchored in my tradition as a person of color, knowing that the people before me had to fight so hard to overcome slavery, to overcome the injustice of Jim Crow, to overcome acts of voter suppression.  I'm in a tradition of waking up with those who have already fought.  And then, as a person of faith and a minister, I link to this tradition of faith so that whatever I do, my steps are ordered.  I know that God is leading me on the right path of fighting for other people, not just for myself.  I'm fighting for God's children and for God's planet.  That allows me to continue and sometimes to do remarkable things with other people…."
3
Those are the words of someone who has found his heart's desire – someone who knows that in this time of multiple emergencies, we need healers and justice-seekers, people who will stand up and cast their lot with life and do justly, now. And love mercy, now. And walk humbly, now.
If God were to whisper in your ear, "This is why I sent you here.  This is what I sent you to do," what would God say next?  Find out.
______________________________________________________________________________________________________
1.
Bill McKibben,
Eaarth: Making a Life on a Tough New Planet
(New York: Henry Holt and Company, Times Book, 2010), xiii and book jacket.
2.
Lennox Yearwood, Jr., "Interview," by Margaret Bullitt-Jonas,
Rooted and Rising: Voices of Courage in a Time of Climate Crisis
(Lanham. MD: Rowman and Littlefield, 2019), 99.
3.
Ibid.