Sermon for the Fifth Sunday After Pentecost, July 14, 2019 Delivered by the Rev. Margaret Bullitt-Jonas at St. John's Episcopal Church, Williamstown, MA
Amos 7:7-17
Psalm 82
Colossians 1:1-14
Luke 10:25-37
A plumb line in our midst: When we stop pretending about climate change
"This is what the Lord God showed me: the Lord was standing beside a wall built with a plumb line, with a plumb line in his hand. And the Lord said to me, 'Amos, what do you see?' And I said, 'A plumb line'" (Amos 7:7)
.
That interested me, this image of God standing beside a wall, holding up a plumb line to see whether or not the wall was straight and could stand. So I went on the Internet and learned that plumb lines are useful in a great many fields. A plumb line, or something like it, can be essential if you want to build a house or build a ship, or if you want to make a level wall or draw a good map. Carpenters use plumb lines, and so do stonemasons, astronomers and geographers.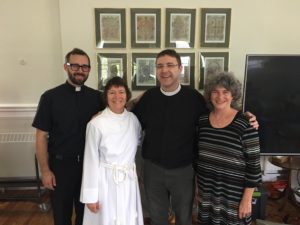 I went to a hardware store to get a plumb line. Here it is. As I let the weight drop, we establish a vertical line. And with that perpendicular line, we can test to see whether something is in alignment, whether it is straight and sturdy. When I raise the string, I can see, for instance, whether the walls in this sanctuary stand up straight or if they tilt. Good news – they're straight! As I lower the string, the weight sinks straight down, which, among other things, would be helpful if I were fishing and wanted to measure the depth of the river or pond. This simple tool has a wonderful figurative meaning, too: when we want to get to the bottom of things, we speak of "plumbing" the depths. Here's what I like about a plumb line: it tells the truth. It's objective. It doesn't care about my preferences, my agenda, or my political views. It simply shows me what's true: either the wall is straight or it's not. I find that refreshing in a time when press conferences and tweets are so full of deception, spin, and outright lies. A plumb line shows the truth, plain and simple, so that we can see what we're actually dealing with and can understand what needs to be done. So today we meet Amos, a shepherd back in the 8th century before Christ. He begins to have intense experiences of God. He begins to feel God's persistent, unstoppable longing for people to live in loving, just, and liberating relationships with each other and with the land. Amos is the prophet that Martin Luther King, Jr. so often quoted: "Let justice roll down like waters, and righteousness like an ever-flowing stream" (
Amos 5:24
). In fact, Amos has such a vivid experience of what we might call Beloved Community – and such an acute sense of how the society around him is falling short – that he leaves his little village and heads to his nation's center of power to proclaim God's judgment and grace. In one of his visions, Amos sees God standing beside a wall with a plumb line in his hand. The wall was built with a plumb line and designed to be sturdy and balanced. And then, as Amos watches, God sets the plumb line in the midst of his community. What does God see? Is the nation structurally sound, like a well-built wall? Are the people living in alignment with God's love so that the society is compassionate and just and dedicated to the common good? Apparently not! In a blast of anger, God declares that the nation's centers of power will fall. The nation is like a wall that is askew: it's morally unsound and unbalanced. The whole Book of Amos blazes with the prophet's outrage as he accuses the nation of abandoning the loving purposes of God. Well – no surprise – this message doesn't sit well with the powers-that-be. Amaziah, the high priest, is an ally of the king. He warns the king that Amos is a troublemaker who must be stopped, and he tells Amos to flee, to get the heck out of there. Amos can prophesy all he wants to back home, but he must never again speak at Bethel, the nation's center of religious and political power. Now here's the part I really like. Amos answers by saying, "I am no prophet, nor a prophet's son; but I am a herdsman, and a dresser of sycamore trees" (
Amos 7:4
). In other words, he's not a professional prophet – he doesn't do this for a living. He's not a lobbyist. He doesn't get paid; he didn't inherit the role; he didn't plan to be a prophet, he didn't study to be a prophet, and for all we know he doesn't even particularly want to be a prophet. Amos is just a regular guy with a humble job in some forgotten, far-away village, but God intervened in his life and compelled him to act and speak as a prophet. Amos became so fired with God's love and God's yearning for justice that he had to confront the people and powers of his time that were invested in perpetuating an unjust status quo. Amos says, "The Lord took me from following the flock, and the Lord said to me, 'Go, prophesy to my people Israel" (
Amos 7:15
). Here's the very good news: Amos is alive and well and in our midst. Amos is everybody who grieves and protests injustice and lies. Amos is everybody who is willing to hold up a plumb line and to face facts, even the ones that are difficult to face. For we know for a fact that our society is out of balance, and we know for a fact that the ecological foundations of society – the planetary life-systems upon which all forms of life, including human life, depend – are unstable and at risk of collapse. Scientists with instruments more sophisticated and accurate than a plumb line report that animal populations around the world have plunged by more than half in less than 50 years, mostly by the destruction of habitat. More than half the number of animals that were on this planet when many of us were born are gone.
Human activity has wiped out 60% of the world's mammals, reptiles, amphibians, birds, and fish since 1970
. Alarmed scientists are describing what they call a "
biological annihilation
," and one expert commented: "
This is far more than just being about losing the wonders of nature, desperately sad though that is…This is actually now jeopardizing the future of people. Nature is not a 'nice to have' – it is our life-support system.
"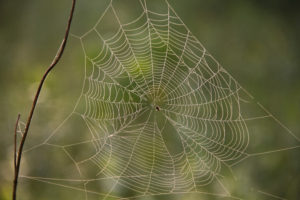 Related to species extinction is our changing climate. Because of the relentless burning of coal, gas, and oil, month after month our planet is breaking records for heat.
Satellites show that last month was the hottest June ever recorded
.  "
The five warmest years in recorded history were the last five, and…[that] 18 of the 19 warmest years have occurred since 2001
." With heat locked in, and more heat on the way, the world is already experiencing droughts, floods, and crop failures, monster hurricanes and wildfires, and millions of climate migrants being forced to leave their homelands. Scientists tell us that unless we change course fast, we won't be able to leave our children and our children's children a habitable world.
The U.N.'s Intergovernmental Panel on Climate Change (IPCC) warns that we have only a small window of time – perhaps twelve years – in which to transform our economies and make a decisive change of course away from fossil fuels and toward clean, renewable sources of energy
. Amos is everyone who is willing to face and name such facts, even when the corporate and political powers want the facts to go away. Amos is everyone who calls out the fossil industry for pouring billions of dollars into the effort to confuse and mislead the American public and for funding climate deniers and think tanks that dismiss climate science. Amos is everyone who challenges government leaders who scrub climate science from government Websites, who refuse to take climate change into account when setting policies, and who dismiss and discredit climate science – all while
taking unprecedented steps to open up public lands and waters to more drilling, to expand oil pipelines, and to roll back protections on clean air and clean water
.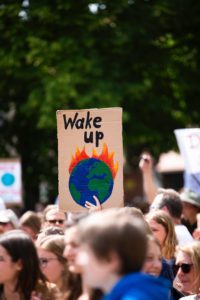 Amos is a teenaged girl who walks out of school, sits down in front of the Swedish Parliament with a handmade sign, and demands climate action. Back then Greta Thunberg was, says one reporter, "
a painfully introverted, slightly built nobody
." Greta describes herself as "
always [being] that girl in the back who doesn't say anything. I thought I couldn't make a difference because I was too small
.'" Well, today, one year later, Greta Thunberg's quiet, relentless, and disarming protest week after week has drawn the world's attention and has sparked a vast and growing movement of student strikes around the world. Starting on September 20, people everywhere – all kinds of people, not just students – will engage in a
Global Climate Strike
as we use our power to stop "business as usual" in the face of the climate emergency. I hope you will sign up with
Global Climate Strike
and take part. Prophetic action takes many forms. We can begin at home, by sharply reducing our own carbon footprint and learning to live more gently and wisely on God's good Earth. I urge you to enroll in
Sustain Island Home
, which will be introduced at the Forum after our service.  This carbon tracker works a bit like a plumb line – it's a way to measure your carbon footprint and to make better choices around energy. Our family has found it informative and, in some cases, surprising.
Sustain Island Home
is being introduced across The Episcopal Church and it's one of the basic ways we can express our love for Jesus Christ, who – as we heard in today's Gospel reading – calls us to be good neighbors and to show mercy. I also want you to know about other climate prophets right here in the Berkshires.
350Mass for a Better Future
is a grassroots, statewide, climate justice network that has a
Berkshires node
. With 350Mass for a Better Future, you can push for smart climate policies in Massachusetts. You know, we live in an extraordinary time, when the decisions we make about tackling climate change will make all the difference as to whether or not we are able to preserve the world that God entrusted to our care. Like Amos who was just a simple herdsman, we may not have planned to become a prophet – we are busy, we've got other things to do – but God's love is always being poured into our hearts (
Romans 5:5
), giving us a divine plumb line so that we can see honestly and accurately where we need to amend our lives and where we need to call society to account. I am glad to be in this struggle – in this adventure – with you. Thank you.