Sermon for the Fifteenth Sunday after Pentecost (Proper 17B), September 2, 2018
Delivered by the Rev. Dr. Margaret Bullitt-Jonas at
Christ Church Cathedral, Vancouver, British Columbia
Song of Solomon 2:8-13
Psalm 45:1-2, 7-10
James 1:17-27
Mark 7:1-8, 14-15, 21-23
Saving Planet Earth: "Arise, my love, my fair one"
Friends, I feel blessed to be back in Vancouver, to see the mountains again and to ride a bike with my husband around Stanley Park. On our first day we took a boat trip out into the ocean, where we sighted humpback whales the size of a bus, lingering on the surface of the water, rolling, splashing and breaching in the waves. We also encountered a pod of transient orcas, which, as you know, are endangered. One of the orcas rose up out of the water to take a look at our boat, and, to our amazement, it and a second orca swam toward us very slowly and deliberately, right up to the side of the vessel. At the last moment they dove underneath, emerging a little distance behind us. It felt like a greeting, like a blessing, and some of us gasped with astonishment, some of us cheered and some of us were moved to tears. So before I do anything else I want to pass it on to you, that greeting and blessing from our orca kin, as we gather this morning to praise God.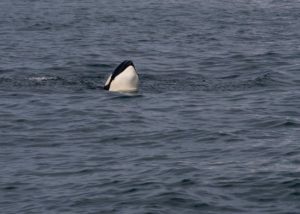 The voice of God is speaking in our midst and in our depths, and it sings out clearly in our first reading, "Arise, my love, my fair one, and come away" (
Song of Solomon 2:10
). I need to hear that voice. I need to dwell in its presence, for honestly, I came to this city with a heavy heart. Back in the United States, I serve as Missioner for Creation Care for the Episcopal Diocese of Western Massachusetts and for the United Church of Christ across the state. In this ecumenical role, I travel from place to place, preaching, speaking and leading retreats about the sacredness of God's Creation and our call to protect the web of life entrusted to our care – especially the urgency of addressing climate change. (If you want to see what I'm up to, please visit my Website,
RevivingCreation.org
, for articles and blog posts.)
I love my job, but it's tough these days to pay attention to what's happening to Mother Earth and our fellow creatures, to our oceans, forests, and waterways, to the very air we breathe. My heart goes out to all of you who, a week or two ago, were
choking on smoke from nearly 600 forest fires on the west coast
, and facing an air quality advisory across most of the province that warned you not to breathe in the fine particulates. As I left Massachusetts,
smoke from the fires raging here in the Pacific Northwest was causing a visible haze over New England
.
What's happening in Vancouver connects with what's happening all over the world.
Climate change caused by burning fossil fuels is raising temperatures, making heat waves more intense and more frequent, drying out soil and trees, and making wildfires spread
. This summer,
record-breaking temperatures gripped the globe
from Japan to Algeria, from Canada to Greece. The global heat wave even
set the Arctic Circle on fire
.
This year is on pace to be among the four hottest years on record, the other three being 2015, 2016, and 2017
.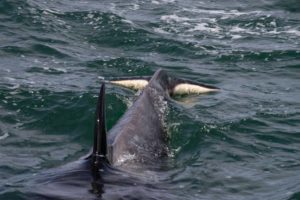 Despite these accelerating signs of distress, and with more scorching heat to come if we don't change course fast, the powers-that-be relentlessly drive forward with business as usual, drilling for more oil, pushing to expand pipeline construction, cutting down forests, and generally acting as if the Earth were a private business and they were conducting a liquidation sale.
I don't know about you, but I know what it's like to feel alarm, anger, sorrow, and even despair. As a species we are hurtling willy-nilly down a suicidal path that risks bringing down not only our own civilization but also the web of life as it has evolved for millennia. That is why I am moved to hear those words from the Song of Solomon (also known as the "Song of Songs"), moved to hear God say to us: "Arise, my love, my fair one, and come away." You probably recognize this passage as one that's often read at weddings. The Song of Songs is a collection of sensual poems between two lovers who delight in each other and who long to consummate their desire, and it turns out that Christian mystics wrote about the Song of Songs more extensively than they did about any other book in the Bible, interpreting these poems as a passionate conversation between God and the soul.
In a precarious time – when many of us feel unsettled about the present and worried about the future, when many of us may feel anxious and alone, overwhelmed by challenges in our personal lives and doubtful that we can make a difference in the world around us – it is powerful to remember that God is a lover who is always reaching out to us, always speaking in our depths, always luring us to stay in relationship with each other and with God. For here is God, reaching out a hand to pull us into the dance of life. That's one way of understanding the Holy Trinity: as a dance of love between the lover, the beloved, and the love that flows between (Augustine). "Come on in," says God, "and join the dance!" "Arise, my love," God says to our soul. "Arise, my fair one, and come away."
The inner voice of love is quiet. We can hardly hear it amidst the roar and bustle of the world. We can hardly sense it when we're gripped by depression, anxiety, or alarm. That's why many of us reclaim a practice of prayer: we know we will hear the inner voice of love only if we practice stillness, only if we set aside some time in solitude each day to steady our minds and to listen in silence for the love that God is always pouring into our hearts (
Romans 5:5
).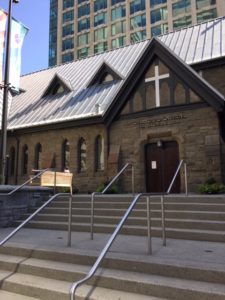 As our minds grow quiet and as our stillness grows, a holy Someone – capital S – beckons to us in the silence: "Arise, my love, my fair one, and come away." It's the voice of Jesus, the voice of Spirit, the voice of God. "Arise, my love." From what do you need to arise? Maybe the Spirit is saying:
Arise from apathy, numbness, and fear. Arise from the agitation that holds you in its grip. Arise from hopelessness, for I will give you strength. Arise from loneliness,
for I am with you, and I love you. You are my love,
says the Spirit
. You are my fair one. I see your beauty and you are precious in my sight. Arise and come away – away from the cult of death, away from the path of destruction, away from the lie that your efforts to protect life are useless. Come with me and join in the dance of life. I will help you find your place in the great struggle to protect life and to build a more just society.
"But," we may protest, feeling helpless before the horrors of the world, helpless before its injustice and needless suffering. "Who am I? I have no power. I am so very small."
Arise.
"What can I do? What can anyone do? It is too late to make a difference!"
Arise.
"I don't have time. I don't have energy. I've got other things to do."
Arise.
The voice of love is like that, right? It may be gentle, but it is persistent. It may be subtle, but it will never die. The love that created the universe, the love that stirs in our depths, the love that is being poured into our hearts – that holy love will never let us go, and it sends us out into the world to become beacons of light, and warriors for truth, and protectors of life. I may have a thousand and one reasons to dodge love's call, but then it comes again, that voice:
Arise. I love you. I need you. I am calling from the trees, from the wind, from the very stones beneath your feet. I am calling from the orcas and the salmon, from the black bear and the mountains, from the fig trees and the vines. I am calling from the strangers who are not really strangers, but brothers and sisters you don't yet recognize, those who are suffering right now from a wounded Earth and a changing climate. I am calling from the future, from the men, women and children who will inhabit this planet long after you are gone and who depend on you to leave them a habitable world. Arise, my love, my fair one, and come away.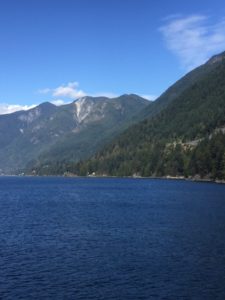 When we stand in the holy presence of God we find fresh strength to renew the face of the Earth. And we arise, joining with indigenous leaders to protect the water and the land, joining with activists to stop new pipelines, joining with young and old to plant new forests. We cast our lot with people of faith and spirit who have been awakened – as we have been awakened – by a fierce longing to join the dance of life. What does it look like when we join God's dance of life? Maybe we cut back strongly on our use of fossil fuels. Maybe we fly less, drive less, and eat less meat. Maybe we lobby for policies that support renewable energy and clean green jobs. Maybe we join the growing numbers of resolute and faith-filled people who carry out peaceful civil disobedience and put our bodies on the line. This Saturday, September 8, rallies and marches will be held worldwide in a global day of action called "
Rise for Climate
." Several "Rise for Climate" events will be held right here in Vancouver, and I hope you will join one.
In whatever ways we step out to heal God's creation and to join the dance of life, we will take risks we never imagined we would take. We will connect with people we never imagined we would meet. And we will make more of a difference than we will ever know. I give thanks for the ways that the Spirit is speaking in our hearts, and for the ways that you are already responding to its call: "Arise, my love, my fair one, and come away."