Because Earth Day – April 22 – lands on a Saturday this year, we have a wonderful opportunity to organize events that build community, strengthen our spirits, and provide opportunities to clean up our corner of the world.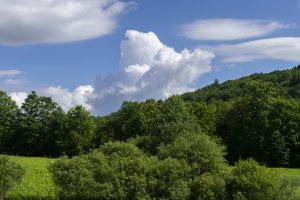 The Creation Care Leadership Circle of the Episcopal Diocese of Western Massachusetts invites congregations in our diocese and beyond to gather outdoors in a place that needs healing – maybe a city park, riverbank, or stretch of woods. Bring whatever tools you need (e.g., gloves, trash bags, rakes, shovels).
We've created a simple, ecumenical outdoor liturgy that can be adapted to your own needs and location. "Healing Our Hearts, Healing the Land" is a 90-minute, family-friendly liturgy that includes time for walking, outdoor cleanup, and prayer. It could be followed by lunch or refreshments. Invite the public!
You can download the service here.