From September 1 through October 4, Christians around the world celebrate Season of Creation. Creation Season is the perfect time to renew our reverence for Earth and the other creatures with whom we share this planet; to lament the ways that human activities assail the web of life; and to restore our faith, love, and hope as we renew our efforts to create a more just, habitable world.
I'm thrilled to announce a new liturgical resource for this year's Season of Creation.  Created by the Rev. John Elliott Lein (a fellow priest in the Episcopal Diocese of Western Massachusetts) and I, this hefty new ecumenical collection of prayers, readings, hymns, and sermon notes has been authorized for public use by the two Episcopal dioceses in Massachusetts, the Diocese of Vermont, and the Diocese of Maine.  The beautiful image on the booklet's front cover, "Earth Icon," was created by Edith Adams Allison and inspired by Andrei Rublev's icon, "The Trinity."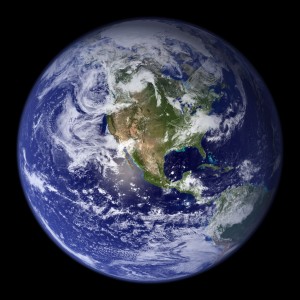 Please share this material widely! If you're an Episcopalian in another diocese, please consider asking your own bishop to authorize this resource for public worship. We want everyone to know the good news that God's love and salvation extend to every corner of the Earth.
AND THAT'S NOT ALL!
Our friends in the Diocese of Southern Ohio have just rolled out "Good News to All Creation," a set of devotionals designed to help vestries begin their meetings with a brief time of reflection and prayer. It is now available for download. Developed by the Diocese of Southern Ohio's Creation Care and Environmental Task Force in partnership with the Center for Deep Green Faith (in Sewanee, TN), the devotionals begin in September with the Season of Creation and follow the liturgical seasons from Advent through Easter.
Whether you are an individual seeking to deepen your understanding of eco-theology, a vestry member hoping to connect your vestry's work with protecting life on Earth, or a worship leader eager to plan services that reflect God's care for the whole of Creation, I hope you'll enjoy digging into both of these new resources. For other worship resources, check out SeasonOfCreation.org.