What God has made is fearful, wondrous and still beyond our comprehension. Despite the advances of science and technology that shape our world today, we do not even know within an order of magnitude how many species there are on our planet. God's mysterious wisdom continues to delight and enlighten us as it unfolds over time and space.
The oceans are one of the most mysterious realms of life on earth, with a greater percentage of known life and a greater percentage of unknown species left to discover. We humans benefit enormously from the richness of our oceans. Indeed, oceans are the lifeblood of God's creation. Life on land depends on healthy seas. Billions of people worldwide depend on oceans for food, livelihoods, medical breakthroughs, weather regulation and absorption of some of the excess carbon dioxide produced by burning fossil fuels.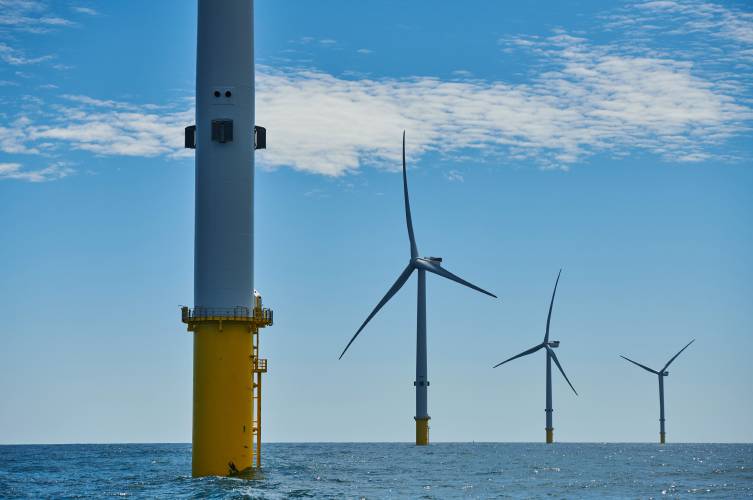 Here in western Massachusetts, where we live a hundred miles from the seashore, we may dismiss the ocean's health as of no particular concern to us. But of course a healthy ocean matters: Oceans supply more than half the oxygen that we and other land animals breathe. Everyone who breathes should care about oceans.
Water is central to the practices of many religions. Hinduism, for instance, cherishes sacred rivers, such as the Ganges; Buddhists use water in their funeral ceremonies; Muslims use water to cleanse and purify the body before prayer. The Bible itself extols the life-giving power of water, marking from the very beginning God's gift of both firmament and seas and depicting water as God's greatest instrument for shaping the earth — even erasing it when God so chooses. God parts the waters of the Red Sea, and Moses and the Israelites escape their pursuers; water baptizes Christians in the Holy Spirit. Water has always reminded us of God's power to bring forth new life. The water protectors at Standing Rock made it crystal clear: Mni Wiconi, Water is Life.
Like many Christians, I feel called to participate in God's work by safeguarding and stewarding the earth that God entrusted to our care. In fact, the very first task that God gave human beings was to exercise a loving "dominion" of Earth: to love it as God loves it. This mission has never been more urgent than it is today, for we live in a time of unprecedented assault on the natural world. Species are vanishing before our eyes; pollution and toxic waste burden land, water and air alike; and human civilization may be at risk of collapse because of the climate crisis. We are desecrating God's creation.
Strong and sensible laws exist to protect our natural resources, and they receive support from Christians and non-Christians alike. Maintaining the vitality of our oceans is a commonsense and commonly shared goal that benefits all of society.
The Magnuson-Stevens Act (MSA) has served the United States for over 40 years as a pillar of support for our ocean ecosystems. The act has rebuilt dozens of fish stocks; fishermen have benefited from more substantial and reliable catches; residents have enjoyed cleaner water and air; and Americans appreciate knowing that we are protecting the ocean for future generations.
Republicans and Democrats alike have supported the Magnuson-Stevens Act, given its win-win outcomes for conservation, industry and science. Such common ground is rare in today's political landscape, and the act's bipartisan backing indicates its irrefutable value.
However, over the past two years the Trump administration has rolled back environmental protections on land, sea, and air. The Magnuson-Stevens Act, along with the Antiquities Act, could well be in the crosshairs of forces that care very little about the flourishing of marine life. As a new Congress takes up its responsibilities, I urge people of faith and good will to keep a close eye on proposals to amend those two Acts. Some proposals may indeed make sense, but given the multiple pressures on ocean life, from warming and acidifying seas to the risk of over-harvesting, we want to be sure that the best scientific knowledge and the wisest moral insight guide decisions about managing our fisheries and stewarding the ocean entrusted to our care.
(An opinion piece with this title, by the Rev. Dr. Margaret Bullitt-Jonas, published by Daily Hampshire Gazette on Jan. 15, 2019, contained some factual errors. This blog post, updated on January 30, corrects those errors.)