Anyone with a major addiction knows what it's like to feel imprisoned: you can't think straight; you can't face reality; you can't stop doing what you're doing, however destructive it is to yourself and others. Because recovery from addiction is such a difficult process, addicts need the tough love of allies and friends in order to make the journey to freedom.
From April 12-17, 2015, members of the Harvard community will come together on campus to speak out for climate justice and to urge the university to divest its holdings in the fossil fuel industry.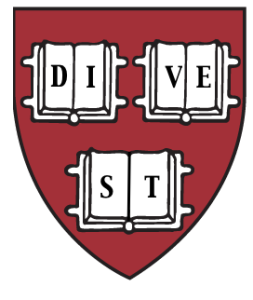 Harvard Heat Week is an act of tough love.
For me, it's personal. All my life I have been affiliated with Harvard. My father, John M. Bullitt, was a Harvard professor, specializing in 18th century English literature. When I was seven years old, he was appointed the first Master of Quincy House, and that's where I grew up. Years later I returned to Harvard to earn a Ph.D. ('84) in comparative literature.
Harvard was the place where I learned first-hand about addiction. As a graduate student, I confronted my father's life-long alcoholism and helped to organize an intervention into his drinking. A few months later, I confessed my own addiction, which is to food. On April 13, 1982, I admitted that I was powerless and needed help. On that decisive day I began a journey to freedom, assisted by a community of friends who helped me stay the course. Recovery from addiction changed everything. Now abstinent, I finished my doctorate, left Harvard, and headed to divinity school to learn about the God who had just saved my life. I was ordained in the Episcopal Church and have served as a priest ever since.
On April 13, 2015 – thirty-three years to the day since I began my recovery from addiction – I will head back to Harvard to urge my alma mater to divest from fossil fuels.
Call it an intervention. Call it an act of hope. Call it a plea from one addict to another: liberation is possible. Together we can set a course to a more just and sustainable future. Together we can turn from death to life.
The juggernaut of our economic system is devouring the earth, relentlessly seeking to extract every drop of oil, every ounce of coal, and every trace of so-called "natural" gas. An addictive system is insatiable. It knows no limits. It rejects any regulation and restraint as it strains forward to grab the next dollar and franc and rupee and yen.
Like every addict, an addictive system can't think clearly. It hides behind excuses and denial, distraction and delay. It prefers to talk about the problem rather than to take meaningful action. It insists, sometimes in all sincerity, that no other way of life is possible. It's too late to change. We can't stop – not yet, anyway. Not now. First let's drill more oil wells, build more pipelines, suck out more tar sands, and blow off more mountaintops. Let's find out how much more petroleum we can burn, how much more carbon pollution we can pour into the atmosphere, and how much more money we can make before we propel the world into climate chaos.
Divesting from fossil fuels is an act of recovery and liberation. It is a way of saying no: no to the fantasy that corporations can gobble up the earth with impunity, and the devil take the hindmost; no to the lie that where we invest our money doesn't matter, as long we make more; no to the illusion that you can argue with an addict – by, say, engaging in shareholder activism – and provoke any fundamental change in the addict's behavior. 

Divesting from fossil fuels is a way to say no to a death-dealing, addictive system. Investing instead in clean renewables, such as wind, water, and sun, is a way of saying yes: yes to aligning our money with our mission and values; yes to safeguarding life as it has evolved on this planet; yes to making the rapid personal and societal changes we need to make if we're going to prevent the web of life from unraveling.
As many addicts know, sometimes only a power greater than ourselves can restore us to sanity. In the end, the most abundant and most powerful source of energy is the power of love. I put my trust in that power, in the divine Spirit that longs to "renew the face of the earth" (Psalm 104:31).
During Harvard Heat Week I will return to campus and risk arrest in an act of peaceful civil disobedience. I will do this for all kinds of reasons: because I love my son, because I love my grandchildren, because I love the holy Mystery that creates and sustains life. Above all, I will do it because, speaking as one addict to another, I understand how hard it is to change. Sometimes only love can stop a person, group, or society from self-destruction – the kind of tough love that stands fast, holds the addict accountable, and refuses to settle for a catastrophic status quo.