A spider is basking on the bathtub's white porcelain. Once upon a time I might have considered the malicious fun of surprising it with a spray of hot water from the shower and watching it slide down the drain. Today I gently cup the spider in an empty glass and walk it outside for release in the yard. Be well, Spider. You are not so different from me: you, too, want to live. In your own way, you, too, want to be happy and at peace.
Protecting one tiny creature – a gesture that a while back might have seemed merely sentimental – takes on new meaning today. A report just released by the World Wildlife Fund reveals that more than half the world's population of mammals, birds, reptiles, amphibians and fish has disappeared since 1970. Jon Hoekstra, chief scientist at WWF, summarizes the heart-breaking news: "39 percent of terrestrial wildlife gone, 39 percent of marine wildlife gone, 76 percent of freshwater wildlife gone — all in the past 40 years."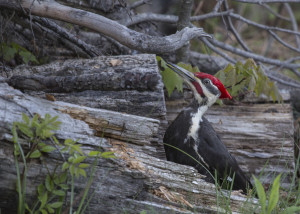 Much more than an occasional spider is vanishing. Because of humanity's accidental or malicious impact on other creatures worldwide, great numbers of creatures are being lost, as are entire species. I imagine St. Francis of Assisi – the man who spoke of Brother Sun and Sister Moon – grieving the loss of kin, as members of his family disappear. I also imagine him looking around to see what he can do – what alliances he can forge, what actions he can take to heal the Earth community, human and non-human alike.
A place to begin is to save the individual creature that falls, hapless, into our hands. Then we look around to see what else we can do – maybe plant native landscapes and protect the habitats that shelter bees, birds, and butterflies; eat lower on the food chain; support organic agriculture; protect farmland and open space; and stringently reduce our use of fossil fuels.
This morning a friend who lives in Northampton and who, like me, routinely drives 8 miles to Amherst and back told me that the next time she heads over there, she plans to take the bus. She has never taken that bus before, but after the rousing People's Climate March in New York City, she knows afresh that she wants to do her part. Using public transportation rather than driving a car is one way we can help. I wonder how much more quickly the climate movement would grow if we who have financial resources encouraged each other to break our habit of over-consumption and waste, and turned our minds and hearts to protecting the web of life that is unraveling around us. There is so much worth fighting for and so much left to save.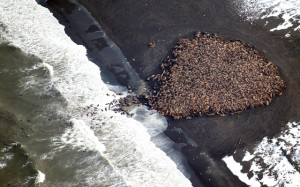 The Feast Day of St. Francis on October 4 marks the beginning of the first-ever Creation Season in the Diocese of Western Massachusetts. For the next 7 weeks, until the last Sunday of the church year (November 23), congregations will explore four ways to celebrate and safeguard the gift of God's creation: Pray. Learn. Act. Advocate (a Web page offers suggestions and resources for each category). I hope to hear stories of breakthrough and experiment.
If you are lucky enough to read this post in time and to live near central Massachusetts, you can celebrate St. Francis Day on October 4 at Agape Community in Ware from 10am – 4pm, at a gathering entitled, "A Vital Conversation: Integrating Ecology, Justice, and Peace," with two gifted leaders of the religious environmental movement, Mary Evelyn Tucker and John Grim. For information about the event, visit here or email: peace@agapecommunity.org (phone: 413-967-9369).
To honor St. Francis, you can also study a free online resource, "The Alternative Way of Francis of Assisi," courtesy of Fr. Richard Rohr's Center for Action and Contemplation, which writes: "Learn more about the Franciscan way of simplicity, compassion, and justice, from its historical roots to modern implications. Browse a wide variety of textual and media-rich perspectives at your own pace. Begin at any time and return as often as you like. No registration needed." Visit here.
Are you looking for another way to celebrate St. Francis, who recognized that all creatures were members of one family? Here is a possibility: embrace the whole human family. Jesus loved not only the lilies of the field and the sparrows in the air; he also loved the outcast and the poor. Caring about the health and well-being of the natural environment involves caring about justice for the human poor. Stabilizing the climate and building a sustainable future is inextricably connected with working for social and economic justice.
I give thanks for the strong coalition just now springing up within and around Springfield, the hardscrabble city that is third largest in Massachusetts. Over the past year, Arise for Social Justice, supported by Climate Action NOW, has been working to develop a climate change action plan for the city, which is the biggest urban polluter in the Pioneer Valley. The neighborhoods most affected by climate change – poor, Black and Latino – are forming a new coalition, which includes NEON from the North End, to advance their need to decrease air pollution and thereby to prevent asthma, emphysema and heart disease. More than one of every five children in Springfield is afflicted with asthma, a rate that is twice the average across the state.
What do the under-served populations of Springfield want in a climate change action plan? They want more public transportation, more bicycle lanes and bicycle racks, more trees, parks, and community gardens, brighter and more efficient lights on public streets, more recycling, increased composting, and a stronger bottle bill, and "green" jobs for city residents. The people's needs for good food, clean air and water, public health and public safety line up with what the Earth needs, too.
On Monday, October 20, the Springfield City Council will consider a resolution that demands a Springfield People's Climate Action Plan, which includes a provision for a staff-person to implement it. That night we will hold a march that begins at 5:00 p.m. from two separate locations: Northgate Plaza (1985 Main Street, which has plenty of parking) and Arise for Social Justice (467 State Street). The two groups will start walking and will meet on Main Street in downtown Springfield. United, we will walk to the steps of City Hall for a speak-out at 6:00 p.m., and then pack the Council meeting to share our passion for a cleaner Springfield.
Will your organization become a sponsor of the march? To become a sponsor, you agree to publicize the march among your membership, to participate in the march, and to allow your name to be included in our publicity. To become a sponsor of the March for a People's Climate Action Plan for Springfield, please give your name, email address, and organization's name to Susan Theberge (susantheberge (at) comcast.net).
As I experience it, the Spirit of St. Francis – the Spirit of Jesus – is with us in our struggle to safeguard life as it as evolved on this planet. What shall we do with St. Francis? Pray, learn, act, and advocate. Save some wildlife, and hit the streets.