Divestment comes in many forms.
In the hectic last days before the People's Climate March in New York City, I finally put everything down. I abandon email. I relinquish the phone and turn off the computer. I drop my tasks and leave behind the scribbled lists of Things To Do that are piling up on my desk.
I step outside. Ah! Fresh air!
I inhale a deep breath, let it go, and look around. On this late summer day, the field behind our home in the Berkshire foothills is aglow with asters and goldenrod. Jewelweed crowds the edges of the beaver pond. The blackberries are long gone, but I savor a last handful of blueberries. While exploring the edges of the pond, I spot the tracks of a blue heron on a flat stone beneath the water's surface. Are those otter prints that are heading the other way?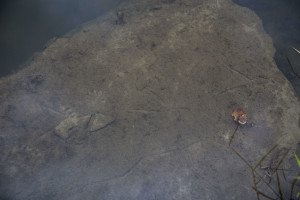 For a long time I stand barefoot on a cold patch of moss beneath a hemlock tree, noticing the rise and fall of my breath and listening attentively to the soft gurgle of a stream, the occasional chatter of a chickadee, and the sharp cry of a hawk overhead. Most of the songbirds have left by now, and the tender green ferns that I watched unfurl this spring have turned brown. The fields and woods of New England are divesting themselves of summer's glory as the season turns toward fall.
Divestment is in the news these days. I rejoiced last week when the Trustees of the Episcopal Diocese of Western Massachusetts announced their decision to reduce investment in companies that produce fossil fuels and to redirect funds to companies that produce renewable energy. The Trustees' decision was the result of a thoughtful, prayerful, and sometimes difficult 18-month process of research and discussion that was carried out with the full support of the bishop, the Rt. Rev. Douglas Fisher. The Diocese of Western Massachusetts now takes its place in the growing movement of religious groups that have declared their commitment to reduce or eliminate holdings in fossil fuel companies. Along with the World Council of Churches, the United Church of Christ, the Unitarian Universalist Association, the Anglican Church in New Zealand and Polynesia, the Diocese of Massachusetts, and many other religious groups worldwide, the diocese has chosen to align its investments with its mission (for a list of religious and other groups that have announced plans to divest, visit GoFossilFree.org.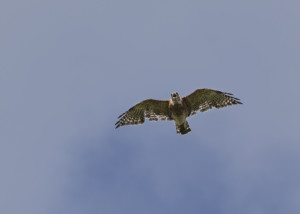 Scientists report that this past August was the hottest month yet since record-keeping began. If we intend to avert climate catastrophe and to build a sustainable, just, and low-carbon future, now is the time to divest from fossil fuels and to re-invest those funds in clean, safe, renewable energy. As the resolution explains in its opening paragraph, "Scripture tells us that all the world is God's precious creation, and our place within it is to respect and care for its health. We therefore have a spiritual and moral obligation not to profit from damage inflicted on God's creation by the production and use of fuels that hurt the environment, and a corresponding obligation to seek out and invest in ways to promote its healing and health." (Read the full text of the resolution here.)
I just discovered a Website that provides both the rationale and the resources for individuals and foundations to divest from fossil fuels and invest in climate solutions. Divest-Invest provides a strategy by which both individual donors and philanthropic foundations can break the grip of the fossil fuel industry on public policy and model the energy transition that societies worldwide need to make.
Divesting and re-investing create a rhythm that sustains life. In all kinds of ways, we let go and we take hold. We release and we welcome. We breathe out and we breathe in. The question is when and in what to divest, and when and in what to re-invest. What do we need to relinquish in order to step into fullness of life? What do we need to take hold of, to take up or re-claim, in order for life to flourish?
As I envision it, the People's Climate March that so many of us will join on September 21, will not only be the largest and most diverse climate march ever held – it will also be a shared act of divestment and re-investment.
We will divest from the routine of an ordinary day, divest from inertia, divest from sitting on the sidelines and waiting for someone else to speak up.
We will divest from helplessness and isolation, from cynicism, resignation, and solitary hand-wringing.
We will invest in the possibility that a strong, diverse grassroots movement can build moral, political, and spiritual momentum for a strong U.N. treaty that actually reduces fossil fuel emissions and protects the poor and the most vulnerable.
We will invest in the possibility that we can safeguard life as it has evolved on this planet.
We will invest in our renewed commitment, as individuals and as a society, to make the changes that are necessary to sustain the integrity of the biosphere.
We will invest in our future and our planet's future.
We will invest in hope.
To watch the newly released film, Disruption, which takes a look at the consequences of inaction on climate and makes a compelling call for bold collective action, click here.
Ultimately, the only clean, safe, renewable energy that can sustain human beings is the power of love. This weekend I will travel to New York and join the People's Climate March for all kinds of personal reasons – because I love my son, because I love my grandchildren, because I love the holy Mystery that creates and sustains life. As I walk through the streets of New York, I will carry in my heart all the creatures whose presence bless my life on this late-summer day: jewelweed and hemlock tree; otter, hawk, and blue heron. I will give thanks for the divine Breath that breathes us out and breathes us in, and bids us to take a stand for life.